Allergy and Immunology on Madison (AIM) specializes on:
Allergy testing
Asthma Testing
Asthma Treatments
Food Allergies
Skin Allergies
Pet Allergies
Allergy and Immunology on Madison (AIM), based in New York City, has many years of experience building strong relationships between patients, doctors, and staff. We pride ourselves on using the newest, most advanced techniques in the fields of allergies, immunology and asthma. Our staff in our metro New York and New Jersey locations make every effort to ensure that your treatment and visits with us are positive. Our New York office is conveniently located in Midtown Manhattan.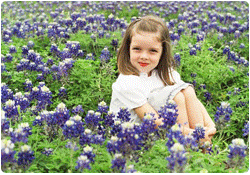 You can reach us by phone, e-mail or fax with questions or appointment requests.
We post updates and reminders to our website regularly, so please check in frequently.
You can also find us on Facebook.
---
Attention - April showers bring more than May flowers...
Please note: Spring pollen levels are expected to be extremely high this season. Please take all necessary precautions. Take your required asthma and allergy medications and carry your Epi pen, and make sure you follow-up with your physician for all your medical needs. Please make sure you take all preventive measures to ensure a healthy Spring/Summer season.